Richmond, Va Mosaic Map Prints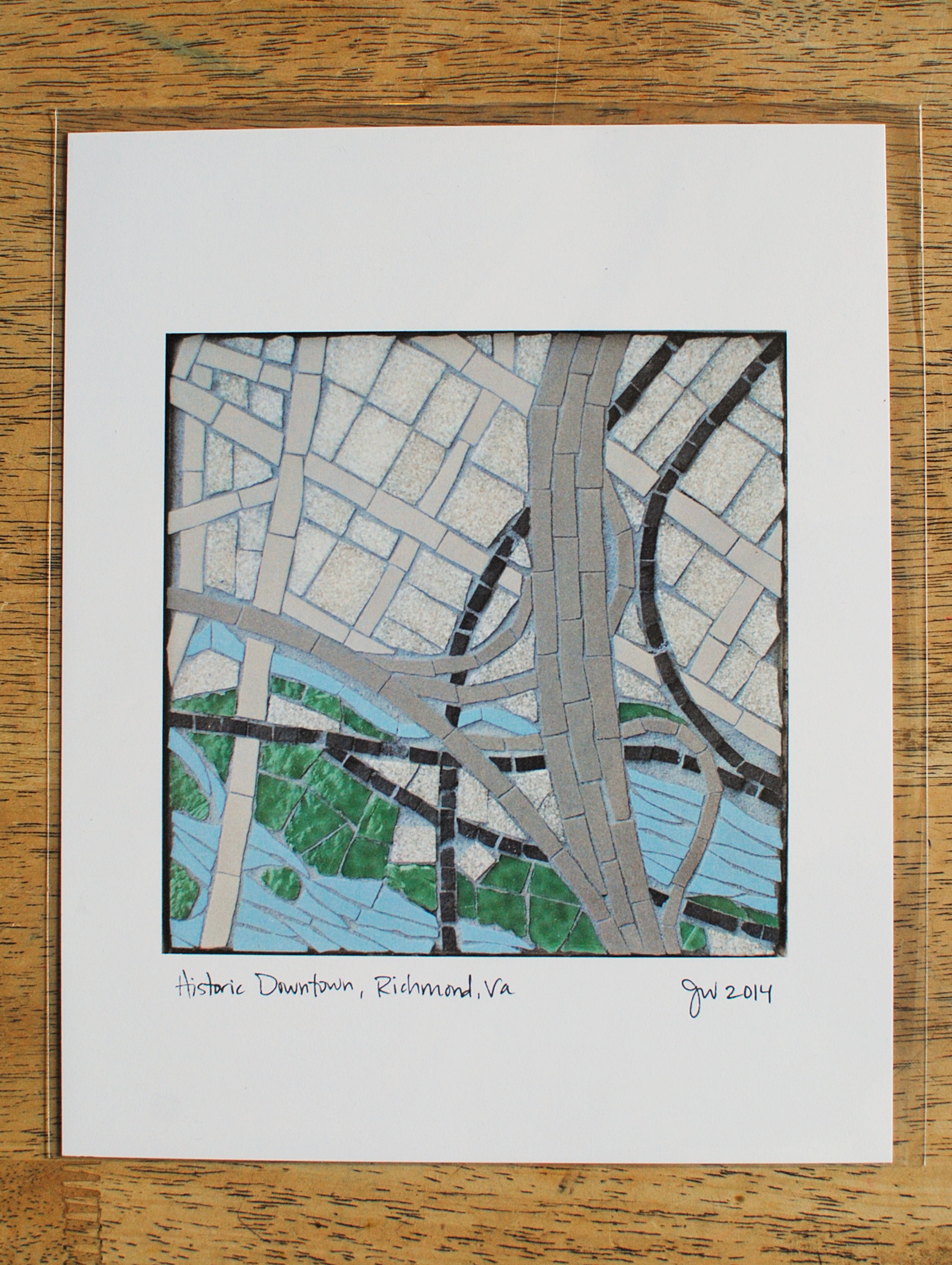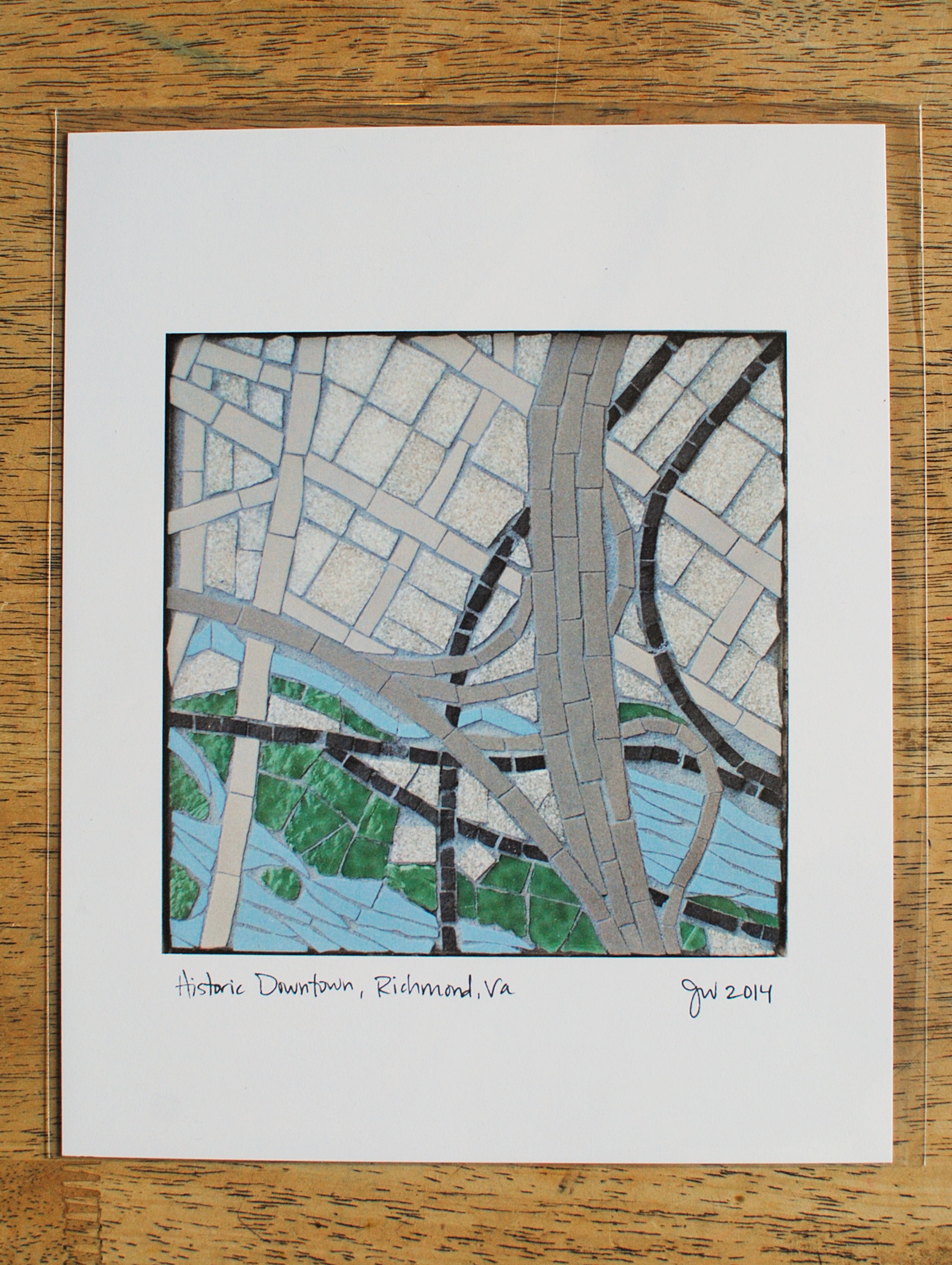 Richmond, Va Mosaic Map Prints
This series of art prints was created from high resolution digital images of our original mosaic maps of our homebase, Richmond, VA. Printed on 100 lb. paper, the images retain the rich texture and true color of the original mosaics. The 8"x10" matte prints are hand-signed and individually packaged.
The series includes three images: "Now Entering Richmond," "James River in Richmond," and "Historic Downtown." A great gift for yourself or a friend-- anyone who shares our love of RVA!
Johannah based "Now Entering Richmond" on the road map of our day, the smartphone GPS map. "James River in Richmond" looks at the built environment of the area, with densest development in dark gray and areas with the lightest human touch in green. For "Historic Downtown, Richmond, VA", Johannah zoomed in on the heart of historic Richmond, an area that contains both historical and modern routes of transporation.