Simple Shelf Bracket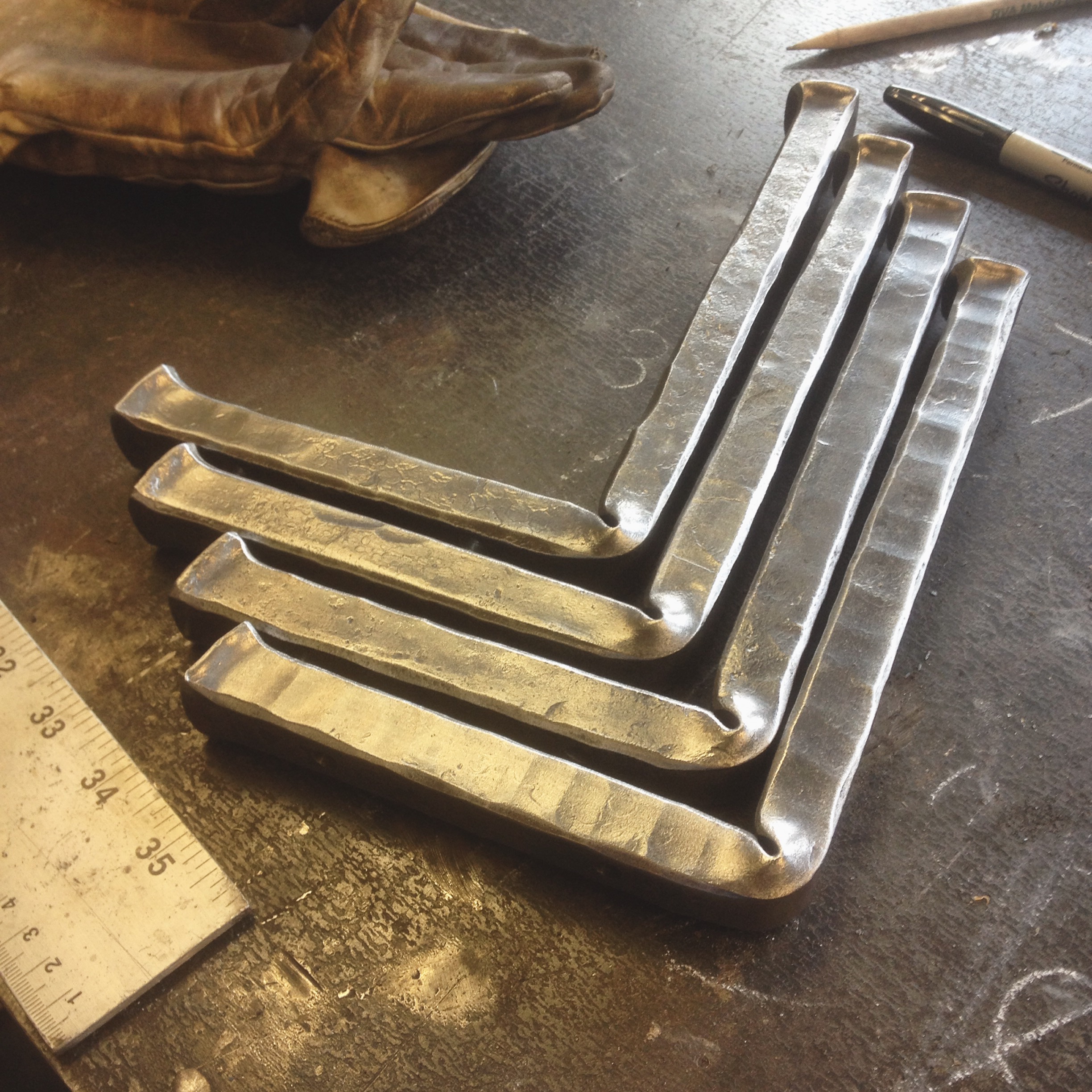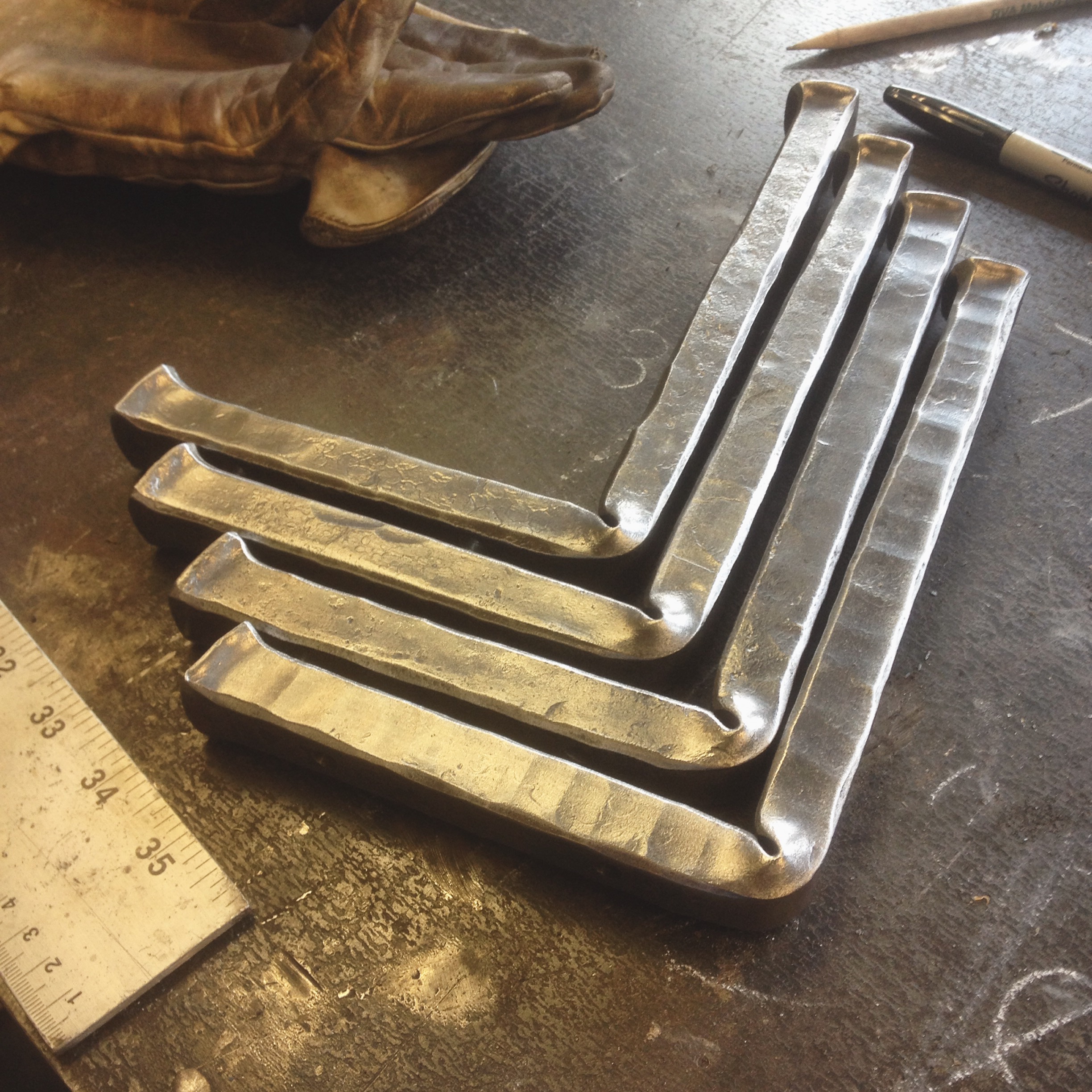 Simple Shelf Bracket
Kyle hand-forges our shelf brackets from solid steel. Our simplest design features a folded corner and upset ends. This bracket is available in a clear wax or black oxide patina finish.
Each bracket measures 6"H x 1"W x 9"D.

>>Note that the listed price is for one bracket only.
You may expect slight variations from the pictured brackets due to the handmade nature of our work.
Our shelf brackets are made to order. Turnaround varies from 2 to 8 weeks depending on our current queue.