"Swamp Pink" mosaic wall art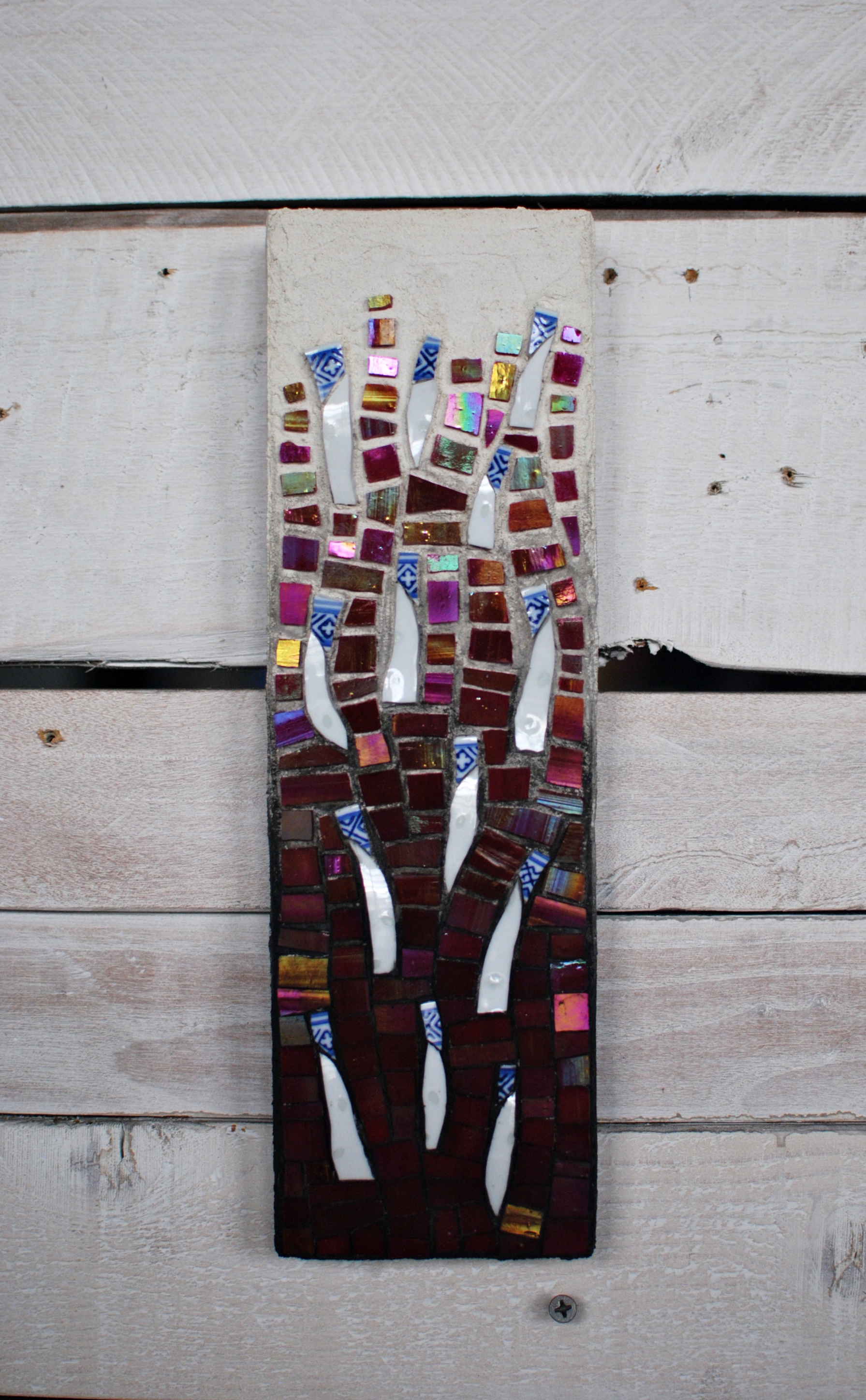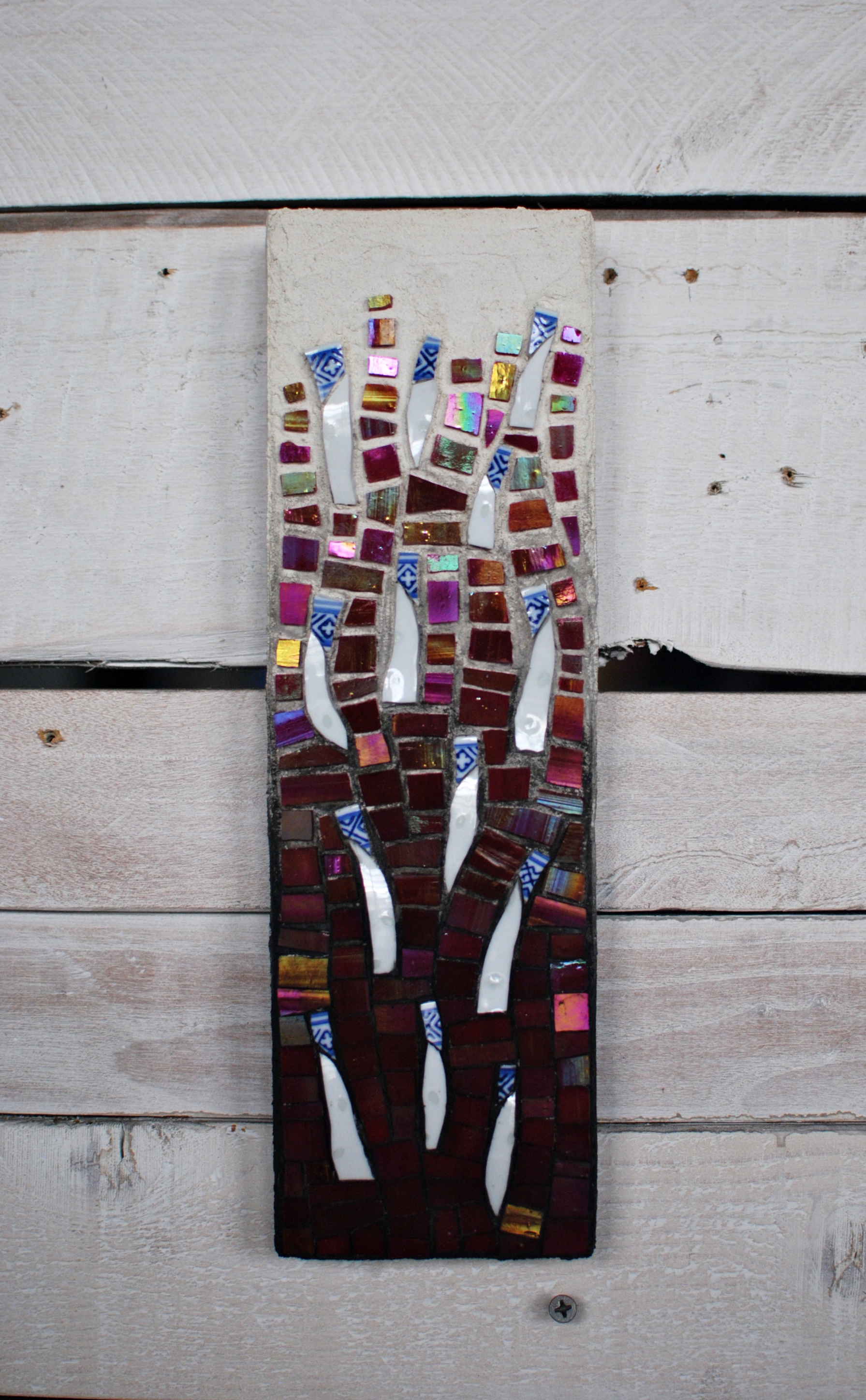 "Swamp Pink" mosaic wall art
"Swamp Pink" is part of a mosaic series depicting endangered flowers native to our home state of Virginia and the southeastern United States. This spiky, bright pink flower grows in wetlands such as swampy forests. Swamp Pink is threatened by building encroachment, corresponding wetlands drainage, and poaching.
This mosaic features undulating lines created from handcut dark pink iridescent stained glass and shards of white & blue reclaimed pottery set in white and tinted mortar.

It measures 11 ½ "H x 3 ½ "W x 1"D.

A wire is installed on the back for easy hanging.
A portion of the proceeds from the sale of the Endangered Flowers series will be donated to the Flora of Virginia Project.
Flower photo by US Fish & Wildlife Service